Zootopia
came out on Friday, which, of course, meant I had to go see it on Saturday. You can read my review
here
(WARNING: spoilers in there). I thought it was a fantastic movie, and I was pleasantly surprised at how much room there was in the theatre. I didn't notice any improvement from the Ultimate AVX Experience, but I did enjoy the unique opportunity to recline my chair while watching.
A lot has been made of
Zootopia
already. Current issues?
Check
. Awkward quasi-romance between species?
Check
. Salesman is a hero?
Check
.
Wait, though. Zootopia does something that is, as far as I recall, a first in Disney.
There's an explosion.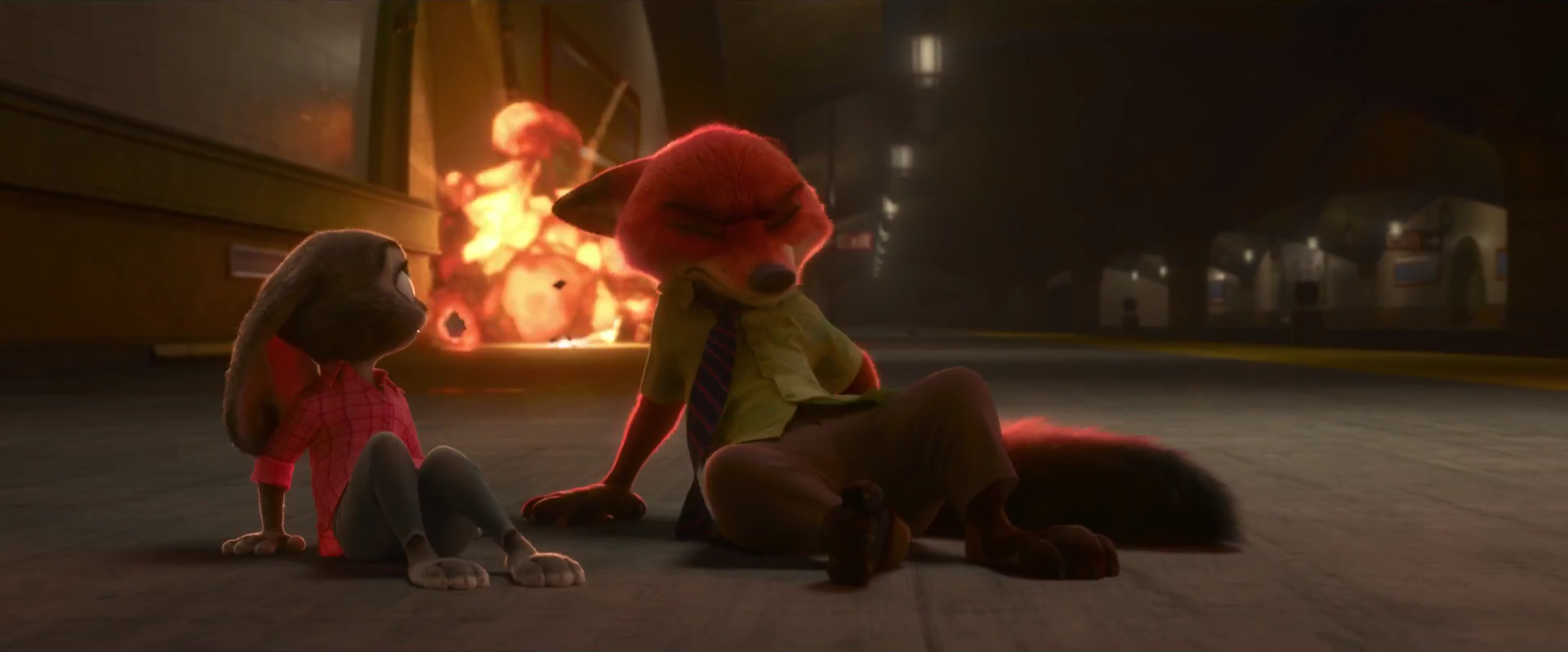 (from Disney Wikia - Judy and Nick being constantly adorable together)
Things just don't explode in the Disney world. Perhaps it's the
historical settings
. Maybe it's the
lack of technological capability
. Maybe everything's
so cold
it doesn't seem like things even can explode.
I don't know what it is, and this isn't proper review fodder anyway, but someone needed to mention this. The innovative decision to combine family-oriented animated comedy with the cop buddy genre opened a lot of new options for the screenwriters and directors. Unconfined by the usual fantasy or animal tropes, Disney was able to have, say, Judy buy Nick a Jumbo Pop. (Simba, for example, would struggle to handle currency due to his lack of opposable thumbs.) Beyond the animal-run city, the
dashingly James Bond-like water buffalo
, and the use of medical labs in a non-
Secret of NIMH
way...
Well, there was a newfound opportunity to blow something up. Specifically a rail car. Well played, Disney. I enjoyed it. KA-BOOM indeed.